Regular price
$199.99 USD
Regular price
Sale price
$199.99 USD
Unit price
per
Sale
Sold out
Description

A salon-grade 18" professional ring light to help you achieve flawless lighting. Includes 6 mounting positions for your smart phone or camera. The light is mountable to an optional grip head or stand, allowing you to shoot through it for a silky smooth near-shadowless effect that is flattering to your client's complexion.
Specifications

Power: 48W
Color Temperature: 3200K - 4500K
Brightness adjustment: 0-100%
Size: 18"
Power supply: AC 100-240V
LED Lights: 432pcs
Warranty: 12-month manufacturer warranty
Dimensions

Width: 23.62 inches (60 cm)

Height: 30.71 inches (78 cm)
Features

1 Lumina Pro Ring Light

1 Power cord

1 Adjustable stand (tripod)

1 AC adapter

1 double-sided mirror with standard and magnified (5X) features

1 free camera and smartphone mount (valued at $39.99)

1 free carrying case (valued at $59.99)
Share
View full details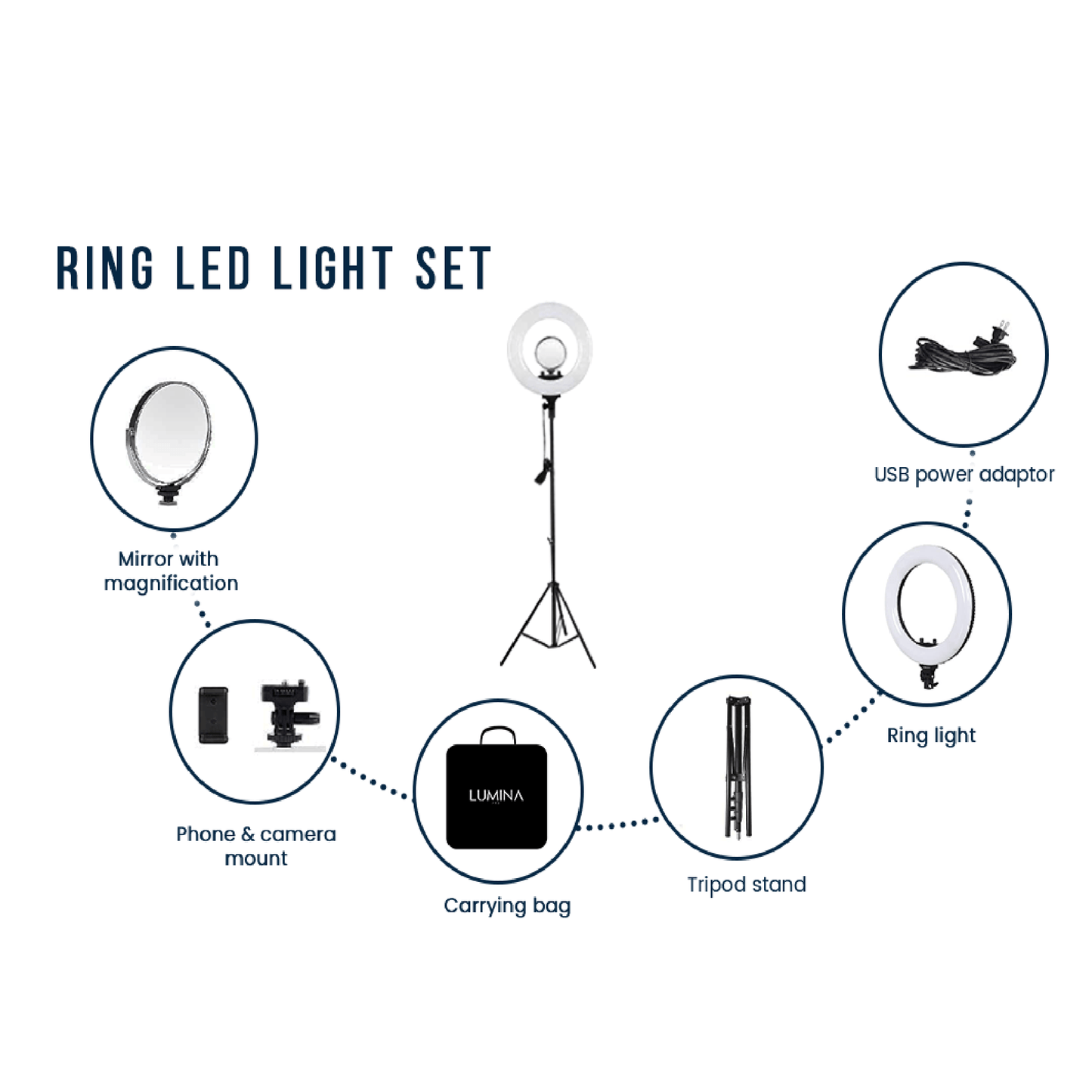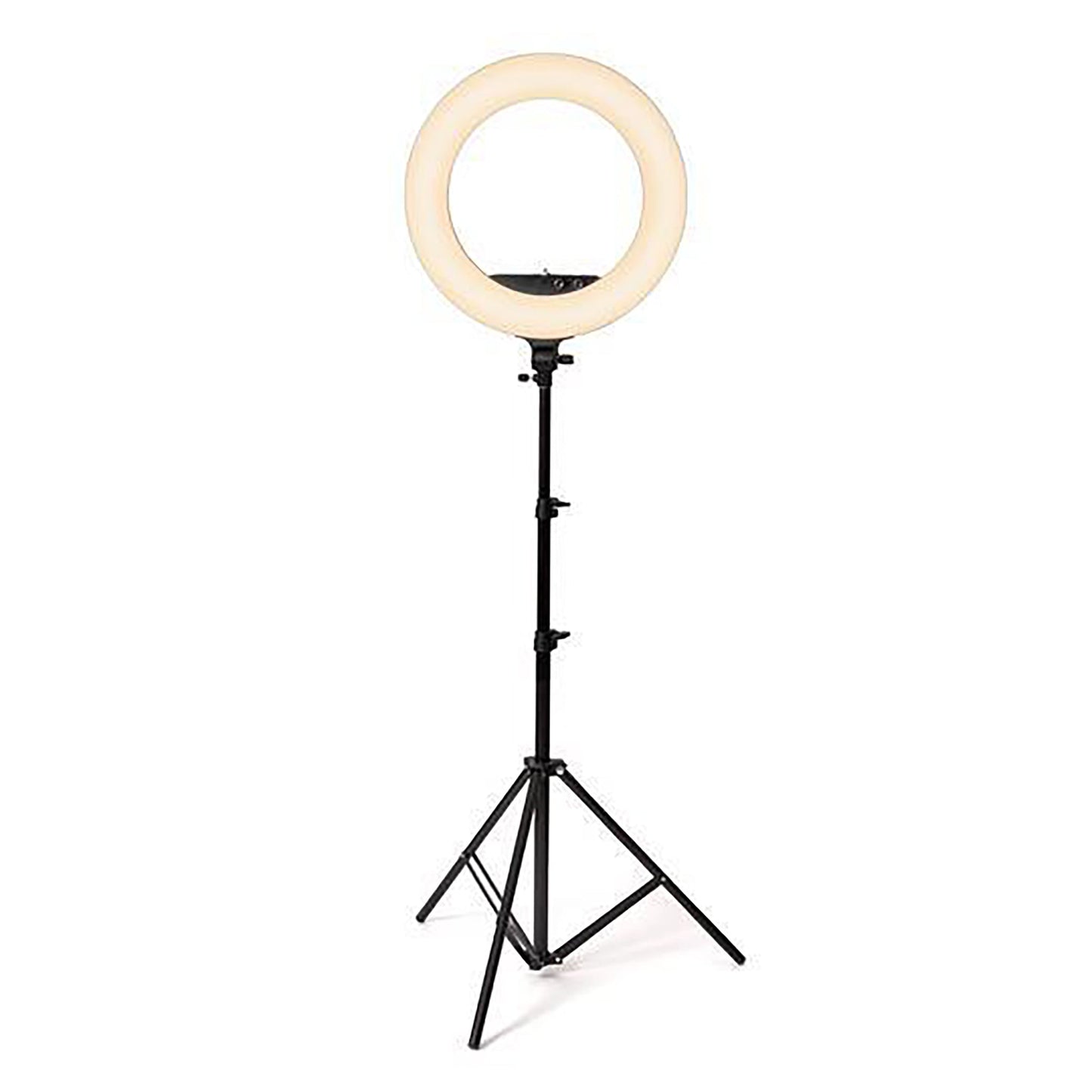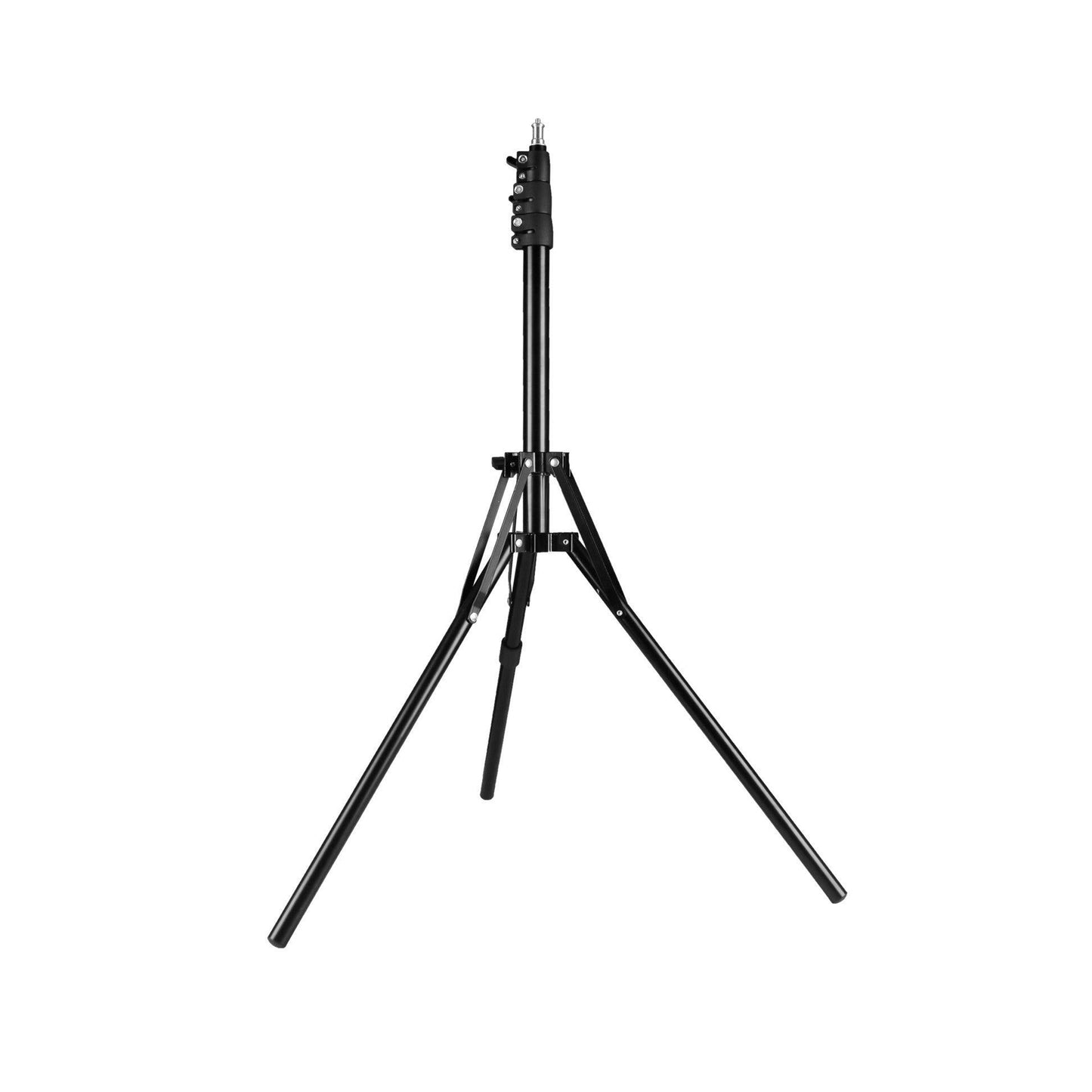 Never walk outside with mismatched foundation again.
FAQ
Why do you need to have a ring light for the makeup process?

Lighting is both a makeup artist's best friend and a constant struggle. The right lighting helps the MUA choose the right colors, intensity, and contouring. However, poor light quality can throw off an entire look.

Many MUAs travel to clients' houses and event venues for gigs. Often, you'll find inadequate lighting in the place where you're supposed to do makeup. Don't get caught with poor lighting that could throw off your work. A portable LED ring light with a stand is the perfect way to illuminate your client's face.

LED lighting has several key benefits for makeup artists:

- Avoid harsh fluorescent lighting. Typical lamps and overhead lights cast a greenish or orangish glow. This makes it hard to assess the colors you need to use. Plus, some of these lights generate heat that can make your clients sweat — not ideal for doing makeup!

- Targeted illumination that mimics sunlight. LEDs are color-balanced and intense, and they cast light evenly toward your client. This helps you see better, plus create makeup looks that look great both indoors and outdoors.

- Works well with cameras and smartphones. If you're taking photos of your client or doing a video/live stream, it can be hard to coordinate your lighting and camera. A professional ring light allows you to shoot straight through for perfectly even illumination — no shadows or lens flares!
What type of lights does Lumina Pro offer?

Lumina Pro offers professional-grade ring lights that are suitable for both travel and in-studio work. Our 18-inch ring light offers flawless illumination with adjustable brightness. With a colour temperature of 3200l - 4500k, this portable ring LED fixture provides natural, even lighting — ideal for makeup and photo shoots.

Lumina's professional 18-inch ring light comes on an adjustable stand and offers 6 mounting positions, so you can get the angle just right. It's lightweight and flexible enough to be set up anywhere. The ring can be tilted forward or backward for optimal illumination. You can also detach the light from the stand and clip it wherever you need it.

Inside the ring light, there is a mount with multiple attachment options. You can clip on a double-sided mirror with both standard and magnified reflection so your client can see themselves. This ring light also comes with a camera/smartphone mount so you can capture great portraits and videos of your brilliant makeup design!
Why buy an LED 18-Inch ring light from Lumina Pro?

Many ring lights are either too small for anything besides self-application of makeup or too dim to fully illuminate your client. Our 18-inch ring lights allow plenty of space for you to set up a camera or smartphone. You can also attach our double-sided mirror for perfectly illuminated self-application or to give your client the chance to see what you're doing.